OUR Dental STAFF
Each member of our dental staff is highly trained and committed to providing the best dental health care possible.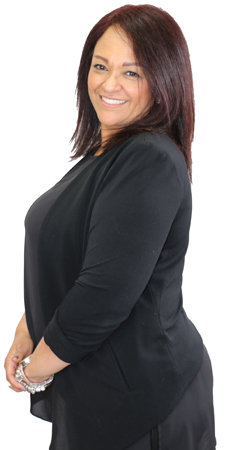 AZIZA
Dental Office Manager
Hello there! I'm Aziza, Office Manager at Scottsdale Family Dentistry and Orthodontics.
I'm originally from Morocco and have been here for 20 years. I've been married to an amazing husband from Bosnia and we both have an 18-year-old daughter who is attending ASU to enter the medical field.
My first job was as a dental assistant in Chicago 13 years ago and I'm a graduate of Apollo College in Phoenix for Dental Assisting (x-ray certified) as well as 2 years of college for computer science at Casablanca University.
I believe that patient education starts in the front office, then goes back to the back office where the patient rooms are, and finally ends up in the front office. I educate patients about their dental insurance coverage, and make sure they don't get any financial surprises for services. We are a very friendly team to work with, honest and care about our patients.
In my spare time and home time, I'm always cooking new recipes, entertaining friends and family and traveling.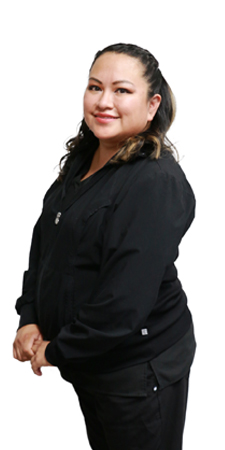 Wynette
Hygiene Assistant
I got my CDA from Carrington college in 2013. I am passionate about the education for people and the care of their mouth. Working as a dental assistant and hygiene assistant allows me, to be versatile in my ability to help people understand, the procedures, and how caring for your mouth is important.
In my spare time I love to read, watch movies, and trying new things.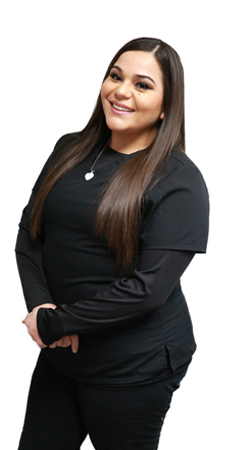 Priscilla
Dental Assistant
Hi! I'm Priscilla Hernandez, your Dental Assistant at Scottsdale Dental. I've been in this position for almost four years.
 I'm originally from Redondo Beach, California but moved to Phoenix as a young teenager. I have two brothers and two sisters and I'm the youngest. My father was an ex-Army soldier, and my mother was a stay-at-home mom. I come from a very close and big family.
When I'm doing my favorite things, you'll find me at the ocean, sight-seeing, taking road trips, or spending quality time with my nieces and nephew or boyfriend.
 I was introduced to dentistry by my grandmother and aunt; both were dental assistants. I graduated from Brookline College with a 4.0 and honors. I majored in dental assisting.
 My favorite part of being a dental assistant is when patients come in with pain or a broken tooth. That's when I can help them out of their discomfort they are feeling and at the same time transform their smile.
 The dental setting can be scary at times but if I do two things, I can help them lessen that fear. Those two things are:
Make sure they have a full explanation of what we will be doing during the procedure step by step.

Increase their comfort level when they are in the dental chair.
 To help patients focus on prevention, I will show them the accurate ways of preventing cavities. Sometimes they need to know what dental supplies they can purchase or ways to keep their dental hygiene perfect at home. While they are in the dental chair, I'll hand them a mirror and then show them how to properly floss and focus on the areas that need most help.
 I absolutely love connecting with my patients and listening to their concerns. It's very important to me.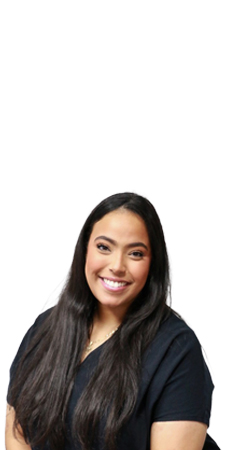 Meryem
Front Desk
Hi! I'm Meryem Abbadi, Front Desk Receptionist at Scottsdale Dental. I chose the field of dentistry as a career because I grew up around it. My mom was a dental office manager for 20+ years. Being introduced to dentistry at a very young age, I found passion in it.
My mom is from Morocco and my stepdad is Montenegrin. They live in Chicago with my younger brother and sister. I grew up in Chicago and went to Oakton Community College and NLU University.
I currently live in Arizona with my cousin, aunt and uncle and couldn't have wished to be happier living with them. My hobbies include playing with makeup, especially doing cool gruesome looking makeup (as well as beautiful-looking makeup), and cooking. In the past for two whole years I used to do kickboxing, MMA, and cheerleading back-to-back.
I've been a Front Desk Receptionist for four years now and my favorite part of helping patients is seeing the smile on their faces when they come in and I greet them.
My job requires me to stay up to date with new technology and new insurance types, and this is important because it helps both our office and our patients. If someone doesn't have dental insurance, I'm the one that can offer them our Smiles Saving Plan or Care Credit options to help them with the costs.
Patients benefit from me being on the team because I verify their insurance so they don't have to pay out-of-pocket for service that they are entitled to. I'm also the friendly reminder person on the phone for appointments and scheduling.