OUR Dental STAFF
Each member of our dental staff is highly trained and committed to providing the best dental health care possible.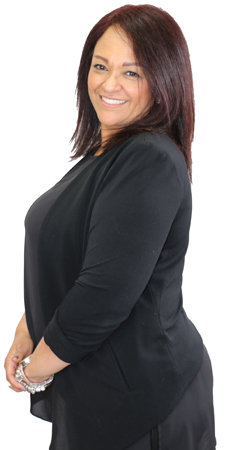 AZIZA
Dental Office Manager
Hello there! I'm Aziza, Office Manager at Scottsdale Family Dentistry and Orthodontics.
I'm originally from Morocco and have been here for 20 years. I've been married to an amazing husband from Bosnia and we both have an 18-year-old daughter who is attending ASU to enter the medical field.
My first job was as a dental assistant in Chicago 13 years ago and I'm a graduate of Apollo College in Phoenix for Dental Assisting (x-ray certified) as well as 2 years of college for computer science at Casablanca University.
I believe that patient education starts in the front office, then goes back to the back office where the patient rooms are, and finally ends up in the front office. I educate patients about their dental insurance coverage, and make sure they don't get any financial surprises for services. We are a very friendly team to work with, honest and care about our patients.
In my spare time and home time, I'm always cooking new recipes, entertaining friends and family and traveling.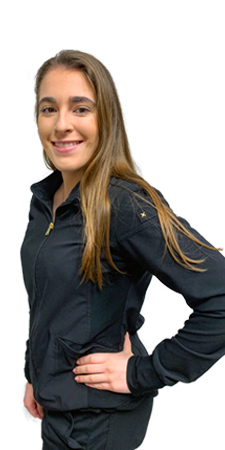 CAROLINE
Dental Hygienist
Hello there! I'm Caroline Frisone, your dental hygienist at Scottsdale Family Dentistry and Orthodontics. I recently graduated from Northern Arizona University with a bachelor's degree in dental hygiene. I've been a hygienist for almost a year now.
 My love for dental hygiene blossomed from my father who was a dentist for 30 years. From a young age, he instilled the importance of oral health in me. He taught me that brushing and flossing the teeth had a greater purpose. Visiting my dad at work as a child, I enjoyed watching him reveal the beautiful smiles he had created for his patients and the confidence he gave them to go about their day.
 I'm originally from New York and grew up in Long Island. I was raised in a small Italian American family. I am very family oriented and we spend a lot of time together. Growing up, my family was small, and I am very close with my mother, father, and younger sister.
 In my free time, I enjoy being active. I have been figure skating since I was three years old. I also enjoy swimming and spending time with my friends.
 As a hygienist, listening to my patients allows me to provide care that meets each of their individual needs. I want to find out how I can best provide them with tools and information to better their oral health. I like to show patients what's happening when their present oral hygiene routines using radiographs, the patient mirror, and probing scores. Sometimes I will recommend new home care products and allow them to see how to use them via a handheld mirror.
 You'll leave my appointment knowing new ways to improve your oral health. You'll understand that oral health is important because it is related to systemic health. I look forward to helping you achieve optimal oral health and your dream smile.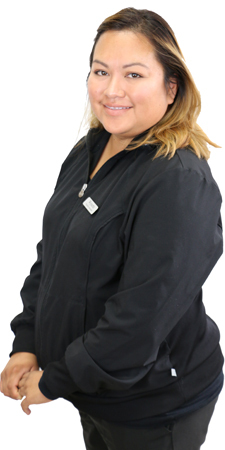 Wynette
Hygiene Assistant
I got my CDA from Carrington college in 2013. I am passionate about the education for people and the care of their mouth. Working as a dental assistant and hygiene assistant allows me, to be versatile in my ability to help people understand, the procedures, and how caring for your mouth is important.
In my spare time I love to read, watch movies, and trying new things.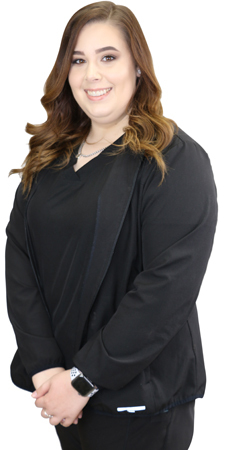 Macayla
Dental Assistant
"My love for the dental field began my senior year of high school when I got braces. Ever since then, I became intrigued with the medical science within the world of dentistry. I also found it interesting to see how a team must work together in all aspects in order to provide the best care for patients. Ever since I graduated from Carrington College in 2016, I have been seizing any opportunity that could possibly help me grow in knowledge in this field.
I Am a Arizona Native and when I have spare time you will find me listening to music, going to concerts, reading and spending time with my family and friends!"