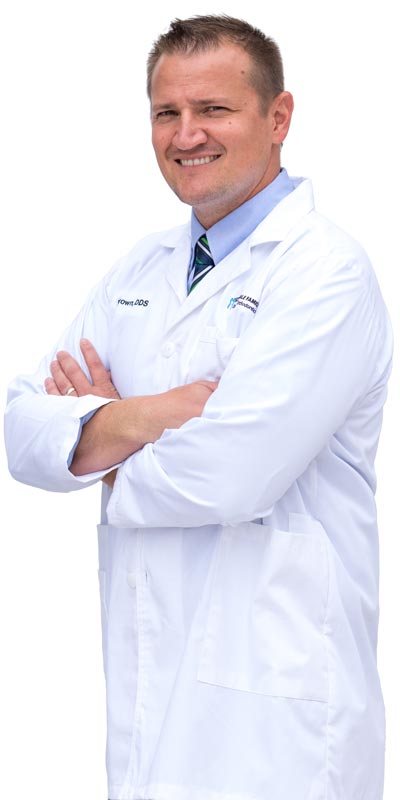 Personal
For fun, I love to spend time with my family. I am a father of three beautiful kids. The eldest is 7, the next is 5, and the youngest is almost 2. During our free time, we like to go out and ride bikes, go on walks, go on hikes, and just play in the pool with my family. I take my kids a lot to their grandparents house and they really enjoy it.
Inspiration
Ever since, I was interested in health, in general. My dad is a veterinarian and I grew up watching him do surgeries. This developed in me the love for medicine. It is my passion to help people solve their problems. I view dentistry as a good avenue to do that. I know how it feels to spend time in a dental chair and I just want to help people and to make the experience pleasant for them. I find it rewarding and fulfilling to see instant results, seeing people walk out with a new smile, and out of pain.
Education
I spent my growing up years mostly in Globe, Arizona and in Fort Collins, Colorado. But after High School we moved to Gilbert, Arizona. I went to college at Colorado State for two years, and then continued and finished at ASU (Arizona State University) for my undergrad. Then I proceeded to Dental School at the University of Oklahoma. I graduated in 2009, so I have been practicing dentistry for 5 years already.
Professional
I enjoy working with all types of patients. General dentistry is my forte, but I also work with other aspects of dentistry. I simply enjoy working with people, creating a personal and close relationship with them every time I perform a treatment on them. This is what I find accomplishing.